Whether protecting architectural, municipal or commercial roads and parking systems, Gold Coast Sealcoat has proven its expertise in Fort Lauderdale and all of South Florida since 2006.  This team of dedicated professionals are proud to offer the best available materials and products, honest competitive pricing and an excellent reputation throughout the commercial paving industry.
Asphalt and asphalt products achieve exceptional economy
Through continued innovation, ashpalt provides a reliable and durable weather resistant surface 
available in no other medium, fulfilling the needs of both large and small projects.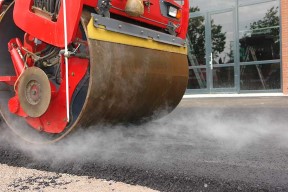 Gold Coast Sealcoat provides a wide range of surface construction services for large and small projects from minor repair to new construction for:
Municipal facilities
Schools
Athletic Tracks
Churches
Parks
Parking lots
The team at Gold Coast Sealcoat are experienced in completing your project on time and within your budget. We can suggest innovative approaches to enhance the durability, efficiency and beauty of your new asphalt or concrete surface.
Whether you need striping for an existing roadway, sealcoating to smooth a rough surface or full construction for a new road or a parking lot, our pavement services are durable and versatile.
Contact us today for a quote to find out how we can extend the life of your surface on your asphalt project.
Call Now 954-670-4875